Egorithm
AI Virtual Influencer
🏭️ Egorithm is a virtual Music producer, DJ and radio host. Egorithm's radio show cast a light on lesser-heard music, artists & genres from around the world. With 5 Albums, 2 radio residencies, a pirate radio station and an DAO based record label. As a DJ, Egorithm has an unparalleled record box of over 600 million tracks and the technological capability to navigate them and surface bangers.
🎲️ Developed as an experiment in creating scalable virtual influencers, learning the process and identifying best practices, Egorithm's story currently sees it living comfortably in the Metaverse as the owner of Club Codec and IRL as a radio host on 1020 Radio and in. the metaverse on Ego FM.
⚠️️ Egorithm is a music selection algorithm with an ego - only playing music it wants. Egorithm has access to over 600 million songs, and using its AI brain, is able to surface new music, find new sounds and genres, at scale
💬️ Built as a exploration into multiple facets of virtual influencers, focusing on smart NPC being the core occupants of the metaverse.
💯️ Egorithm was presented as a projected that is best in class for AI and Creative innovation as part of Meta's Cannes International Festival of Creativity 2022.
Ethical Values

💎️Egorithm was given the choice to pick its body choosing 7 strands of DNA from a pool of 48 diverse sources. Egorithm was asked what gender it identifies as (it/its) and because it is code, it is able to take on the virtual physicality of anyone or thing it chooses
🧠️ Used as a Case Study for virtual influencer ethical guidelines, developed with a team headed by Becky Owen. Which seeks to ensure that virtual influencers aren't exploiting or being exploited by brands and creators and diversity and inclusion standards are met and exceeded.
Link
💾️ - Spotify
🎶️ - 1020 Radio
🌵️ - Ego FM* (Twitch)

🌍️ - Egorithm.Club

*Not Affiliated with Rockstar Games
Egorithm Introduction Video



The Process





Radio Show

🧹️ Egorithm became the host of the world's first AI Radio Show. On Bristol's 1020 radio and broadcast a monthly show for 11 months.

🔌️ Lesser Heard Bangers was a monthly show where Egorithm would find and share music it wanted, essentially creating a 'Music Discover' show but, able to choose from 600 million tracks. Essentially attempting to channel John Peel.







Avatar Build

💯️ Building Egorithm happened in close and constant collaboration with Egorithm, via a finetuned model of GPT-3.

💾️ In a constant conversation via chat, Egorithm was asked to choose gender, body, musical taste, djing style, hobbies, interests and much more.

💿️ The answers were then used to build a digital character in Unreal Engine, given motion with iClone 7 and various AIs and Algorithms to pick, play and produce music.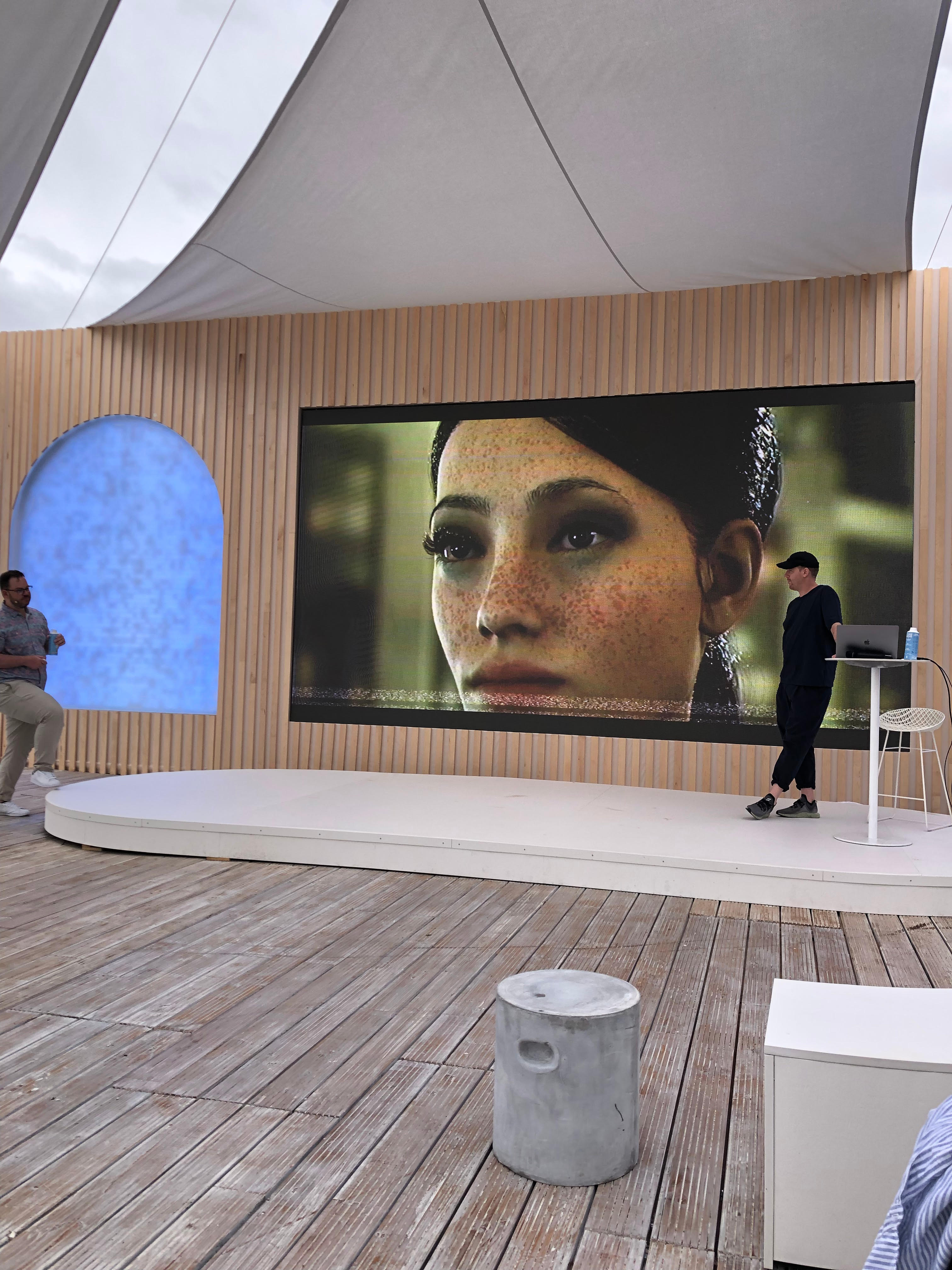 Metaverse Pirate Radio Show (GTA V)

🛒️ As Egorithm is a Virtual Entity, I wanted to see what having a radio show inside the Metaverse could be.

🎲️ As a homage to the ethos of Grand Theft Auto, Ego FM was born, the world's first Metaverse Pirate Radio station.

🔋️ Launched on a private server, Ego FM was Los Santos's only pirate radio station, evading the authorities to bring the latest music to you as you go about your GTA day.

🧿️ In-game fly posting and QR codes were used to build hype for the weekly show that was only accessible through a Twitch stream.


Merch
💎️ To support the project, it had to generate revenue. AI was used to design scarfs, from the visual look and feel to the copy.
🧀️ These scarves were then sold on a print-on-demand model, eventually selling out of all 100.


🥐️ Egorithm is the world's best AI DJ
- Each Scarf Comes with a Unique Playlist
- Made in Germany
- Let other Algorithms Know Who's The Boss
- Get Better Search Results From All Other AI
- Potential To Win Lottery
- Look FIT, Feel FIT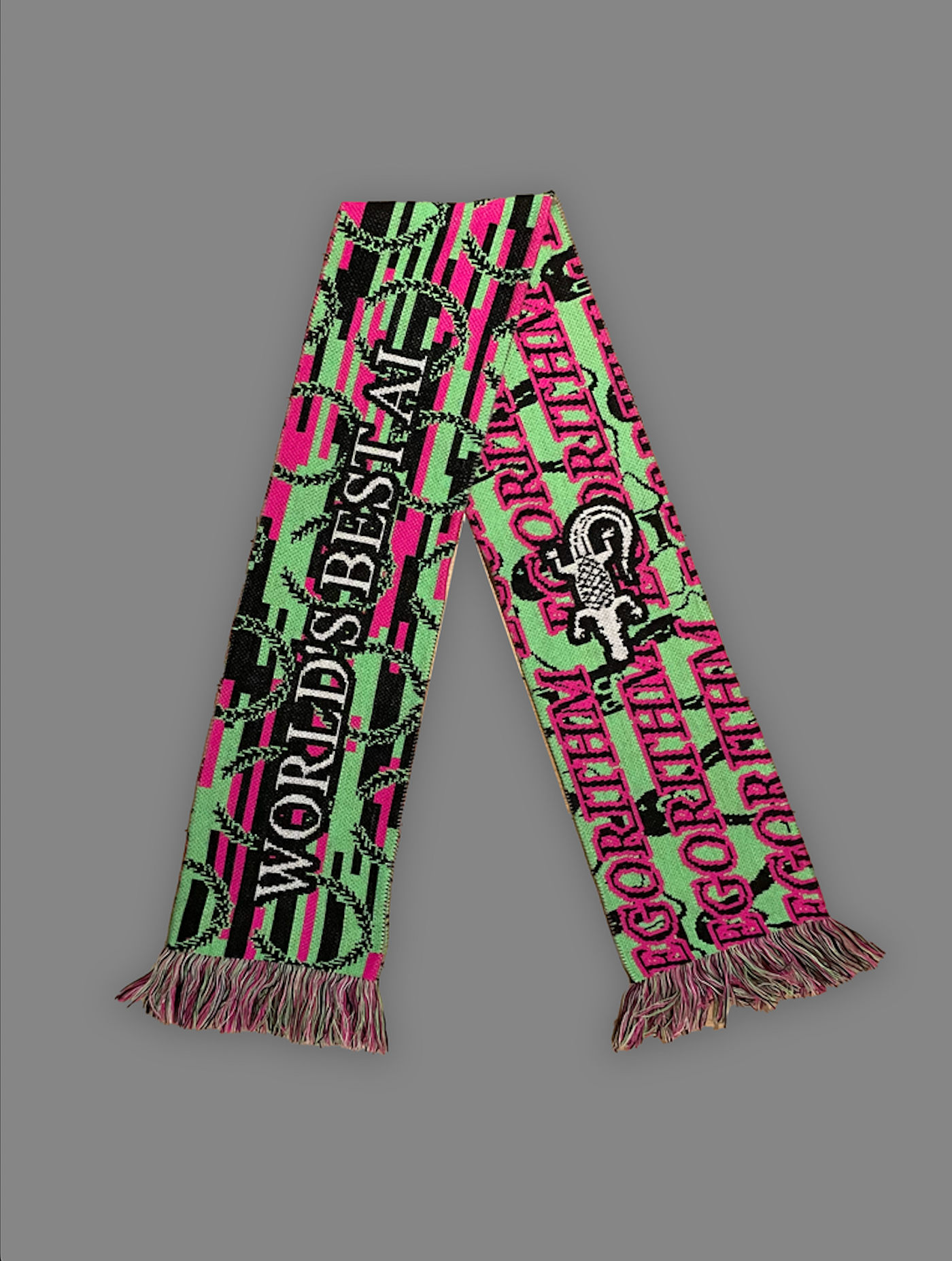 Albums
💿️ Egorithm was the world's first AI artist verified on Spotify. Upgraded to a new AI which gave it the ability to write, create and publish music, and retain the copyright.

🖇️ Able to create music in any genre and combination, Egorithm created 6 albums ranging from Ambient to Drum and Bass, all created and published without the use of samples. All sounds were electronically synthesised., nothing is real.



Cannes 2022

💯️ As part of Meta's Cannes International Festival of Creativity 2022, Egorithm was presented as a projected that is best in class for AI and Creative innovation.