Meta
Creative Strategy

🧠️ Since 2020 I've been a Creative Strategist at Meta's Creative Shop (CS). Over 22 months I have looked after Retail Grocery and Luxury Fashion.

🎩️ In a global team of former ECD, CD, Strategists and planners from the creative industries, Creative Shop is a team tasked to bring the best of the platform to its clients. Supporting brands to create their best performing and most innovative work across the Meta platform ecosystem, each member brings their own subject matter expertise.

💾️ Alongside best practices and proactive ideation for prominent UK and global brands, charities and creators I explored creative uses of new technology and developed subject matter expertise in AI, Web3 and Metaverse as a no-code creative technologist, working across a broad range of new surfaces, technologies and platforms.

☃️️ In my tenure, I worked with many global teams including Creative Labs and New Product Experiences. I developing experience in User Experience Design, Game Design, No-Code Development, Virtual Influencer Design, Prompt Engineering and Creative Concepting.

I represented Creative Shop and the small medium business forum 2022


Digital Fashion


🛍️ Digital Fashion has become a focus area for many fashion brands, from luxury to fast fashion. Having the benefit of 'create-once-deploy-forever' digital fashion, whether as Augmented Reality or Metaverse add-on, is virtually 100% sustainable with magnitudes smaller climate impact per garment and activation.


☕️️ At the same time, digital fashion allows many more creative and commercial opportunities for brands and creators. Endless material choices and generative abilities weave together algorithms and ideas to create virtual garments that sit beyond the possible, ready to wow wearers like no other.


🚀️ My first experiment evolves the meaning of materials in clothing to incorporate the possibilities of digital and data-driven visual experiences that can now connect to culture in a new way.




Creative AI

💾️ AI is a focus area for many brands and creators. Arguably it will make a bigger and deeper impact of everything a brand does than a metaverse as it is already influencing the entire marketing funnel from idea and story generation to image and content generation at scale.


🤖️ I developed two tools that enable creative strategists to harness and utilize AIs like GPT-3, generating format and platform-specific ideas and stories, with narrative arcs, that are coherent and compelling.


📈️ The in-depth use of AIs like GPT-3, Dall-E, Mid journey and others have given me the real-world knowledge and understanding to develop a practical way to deploy AI in your business.



Example Brainstorm Generated By AI
Illustrations Created for Soccer Sneakers


Connected Clothing

🗿️ An exploration into digital and physical layers in Luxury Fashion has been a focus. Connected Clothing was developed to explore the potential of combining Meta Platforms to create new and playful moments of connect in a lo-fi, no-budget way.

🚨️ A capsule collection of 25 t-shirts that came with a phone, which belongs to a WhatsApp group with all the other t-shirt owners. Every owner becomes part of a select and closed community.

🐪️ A proactive NFT Sneaker campaign was developed to help build a bridge between digital collectables and real-world, retail rewards. Each sneaker was first available as an NFT, which could then be 'burned' for its physical twin.


Artist Impression of Connected Clothing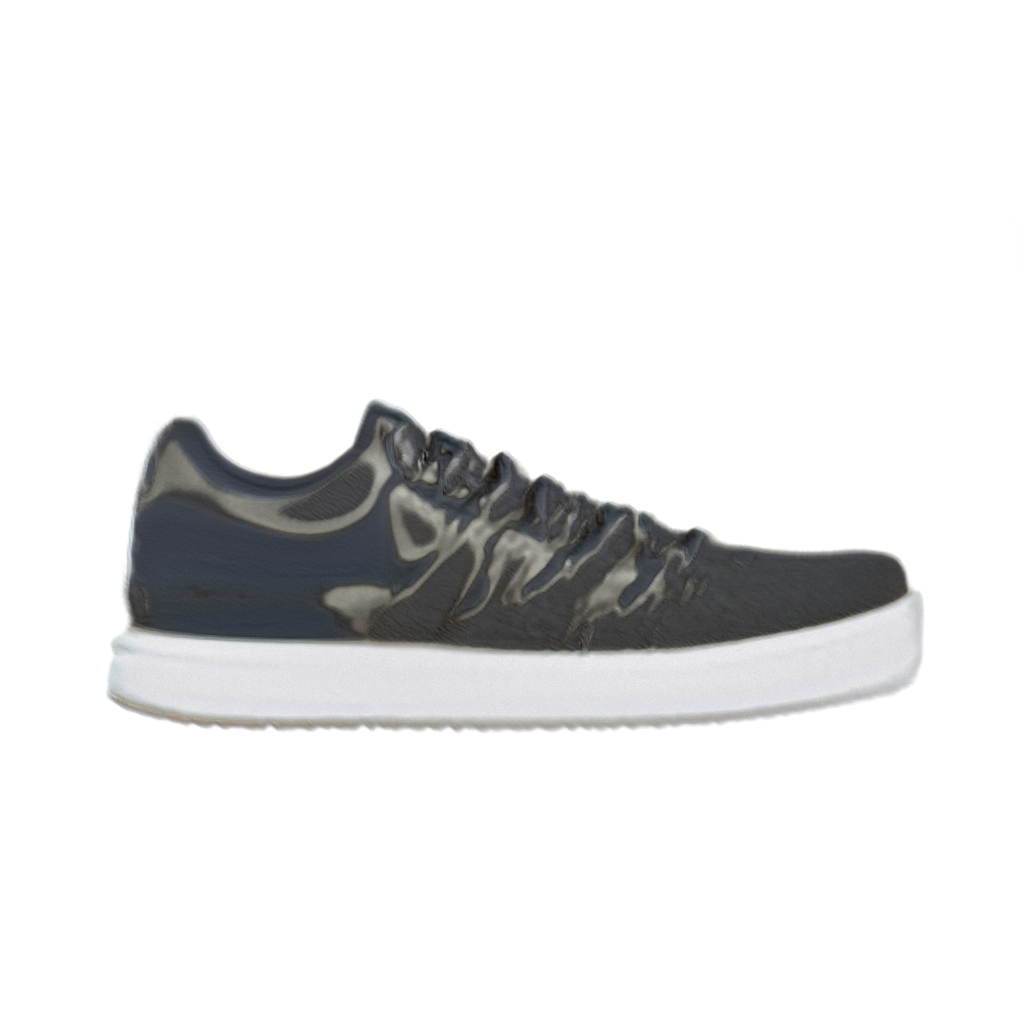 Charity

💾️ Charitable creative work is a key part of the Creative Shop ethos, giving back in a way that transcends access and advertising to provide real and actionable advice to drive their charitable goals.


🌄️ I was lucky enough to be a part of a number of NGO projects and educational talks for students, creating award winning work.





Full Time meals with Marcus Rashford and Tom Kerridge

Christmas Food Bank Drive with Tesco and Trussell Trust
Fashion & Sustainibility

💾️ When a luxury fashion brand wanted to collaborate with a heritage brand and use archive materials for a new capsule collection focused on sustainability, I wanted to celebrate and keep true to that commitment and extend it to using archival marketing materials for the campaign.

📈️These materials were synonymous with a rich visual history both for brand and decades of culture that could be drawn upon and reconstructed to fit a new message.




Artist Impression
Artist Impression
Virtual Influencers

💾️ Virtual Influencers became a key focus area for me in 2021. I developed and used AI to give it skills that led to it becoming the first verified AI artist on Spotify with 6 albums, Metaverse pirate radio host on Ego FM in Grand Theft Auto and IRL radio host on 1020 Radio, Voices & Aaja.


🍄️ Egorithm was given artificial agency over its being, choosing gender, body shape, and even its DNA and cultural heritage. It picked, played and produced music, made content, wrote script and picked a human voice from 137 options available on fiverr.com, giving the AI a human voice. The Egorithm project was completed with an appearance at the Cannes Internation Festival of Creativity 2022 for Meta, as best in class example of creative uses of AI.


🌹️ This led to being a part of the Virtual Influencers Ethics Work. Developed to help brands remain inclusive and avoid the exploitation of virtual humans for commercial advantage through cultural appropriation. Currently, I'm exploring the value and strategies for Vtubers from a creative technology perspective.



Live Shopping / Streaming

⏰️ The power of Live streaming was further investigated during the Egorithm Virtual Influencer project, the Metaverse Radio Sub-story took place in Grand Theft Auto, Ego FM was the first and only unofficial 'pirate radio station' inside GTA. and in weekly Twitch and Instagram Live streams, we saw an in-game police hunt for the roaming studio and DJs. All taking place in a modded, private server.

💾️ Early in my tenure, I worked with the Creative Shop Nordics team to bring a live shopping event that builds interest and desire through an event and merch drop, with the artist performing and creative live stream-only merchandise that is only purchasable in the stream, rewarding real fans.